Some document collections can be considered "special" due to their particular origin or type, even if they are part of other archival holdings.
Holding of St. Francis de Geronimo
The Holding of St. Francis de Geronimo (1642-1716), a Jesuit known for his popular mission as preacher, confessor and spiritual father, is one of the few documents from the Old Society preserved in our Archives.
The collection consists of 125 letters and notes produced by the saint between 1690 and 1710. Only 18 of these documents bear the date. The writings concern sermons, Spiritual Exercises, and Bible commentaries.
The fond is reorganised into five folders, and measures half a linear meter.
Photographic series
Province holdings almost always contain a photo series with albums and loose pictures. These are photographs taken by Jesuits to remember and recount outings, special celebrations, awards ceremonies, but also daily life in communities and colleges.
The Archives hold more than 300 reordered photographic collections and personal albums; in addition, many Jesuit files contain photographs, duly noted in the inventories and related folders. However most of the material, which is currently being reordered, consists of thousands of loose photographs, often lacking dates and information on the subjects portrayed. The Archives also preserve images imprinted on glass or metal plates.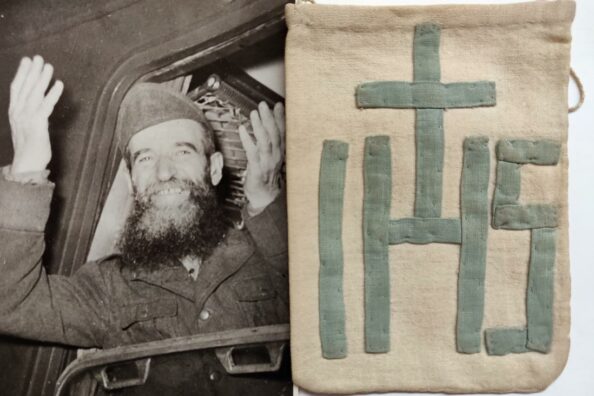 Curiosities
Relics, personal belongings, distinguished alumni, memories of other historical periods: a selection of interesting documents from our Archives.