The Historical Archives of the Jesuit Euro-Mediterranean Province preserve, protect and enhance the archival heritage of the Province. Our documentation consists mainly of the holdings of six former Provinces, journals, residences and colleges in Italy from 1814 onward.
History of our holdings
Our Archives are located in the Gesù complex, seat of the Curia first of the Roman Province, then of the Province of Italy and now of the Euro-Mediterranean Province. Thus, the main documentary core consists of the holdings of the Roman and subsequent Provinces.
The deposit of the archival holdings of the other former Provinces unified in 1978 in the Province of Italy – Veneto-Milanese, Turinese, Roman, Napoean, Sicilian – is still in progress: some fonds are awaiting reordering, others are still at the offices of the former Provincial Curia of reference awaiting deposit.
Read more about our holdings
Periodization
Our Archives mainly hold documentation after 1814, when the Society of Jesus was reconstituted following the suppression.
For research regarding the Old Society (1540-1773) and the period of suppression (1773-1814) please contact the Archivum Romanum Societatis Iesu (ARSI).
Visit the ARSI website
Facilities and reception
The Archives premises were fully renovated in 2019 and are accessible to people with disabilities. In the reading room researches will find:
3 stations with Internet access,
inventories
catalogs,
journals and publications.
Archival records are kept in storage rooms accessible only to staff.
Our Archives in numbers
900
linear metres of documentation
10.000
personal files of Jesuits
Curiosities
Relics of saints and venerables, distinguished alumni of our colleges, evidence of customs and traditions in other historical periods: here is a selection of interesting documents from our Archives.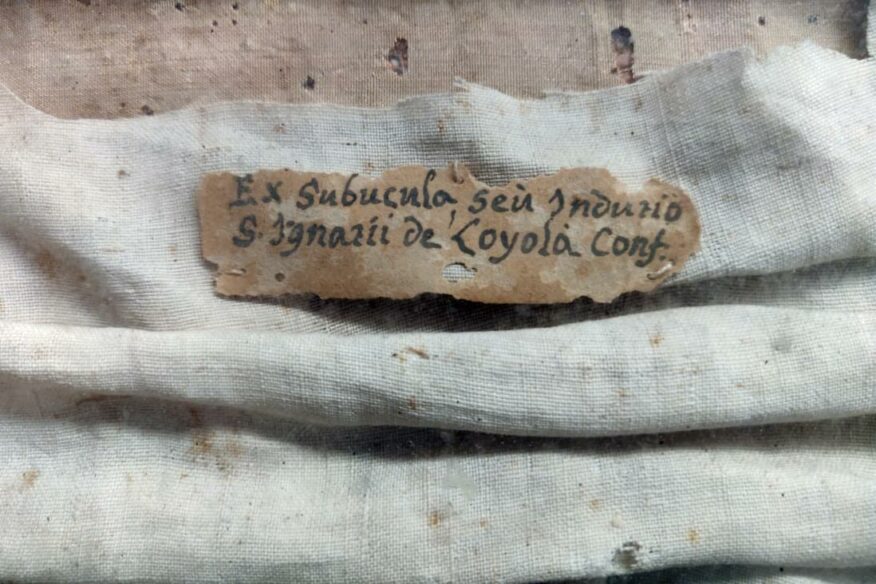 Projects and collaborations
In recent years, documents from our Archives have been used and enhances in several cultural, editorial and TV projects.